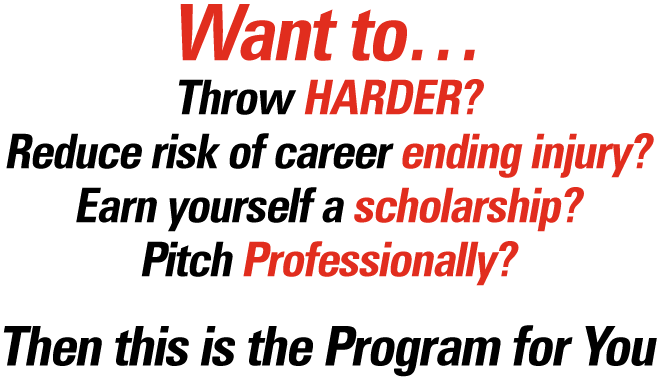 What's included?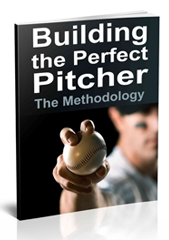 The Methodology
This internally documented research text gives the scientific reasons how to optimize a pitcher through training. Topics include posture, optimizing health, durability, power, speed and strength.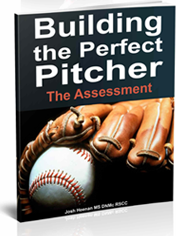 The Assessment
Assessment is the key to any quality strength and conditioning program. The self-assessment allows each user to break down their fundamental movements and will reveal strengths and weaknesses. This allows us to rule out exercises that could lead to injury and pick the best techniques to train your body. The assessment will then be used to dictate your training program for the coming months.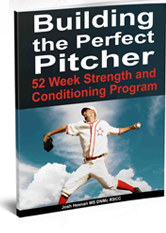 1- Year of Training
Utilizing our assessment to drive our decision making for each phase, the program is divided into 13- 4 week training phases. Over 300 detailed workout days with exact prescriptions for warm-ups, movement corrections, strength training and conditioning.  Peak off-season is a 5 days-a-week template while in season is 2 formal intense days that will have you peaking in during playoffs while your competitors are wilting away. Each phase has HD video of every exercise available for your viewing on either your computer or mobile device.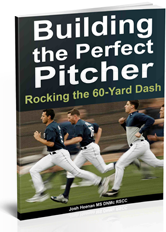 Rock the 60-Yard Dash
This guide shows you all of the qualities of a great 60-yard dash. There are mini tests and training goals that I use with all of my athletes preparing for their 40 or 60-yard dashes. HINT: it's not one particular speed workout or exercise that develops a blazing fast 60!
Learn to move better and develop better mechanics on the mound
Increase muscle mass to increase force production leading to increased MPH
Learn the secrets to proper pitching conditioning
Enhance your pitching knowledge
Eliminate nagging injuries and prevent future ones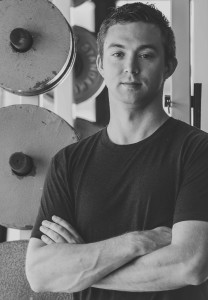 Who is Dr. Josh Heenan?
Josh Heenan is President of Advanced Therapy and Performance where he oversees the treatment and training of hundreds of throwers a year. Heenan is a Strength and Conditioning Coach and a Board Certified Doctor of Integrated Medicine.
As Head Strength Coach for Division I Sacred Heart University, Josh oversaw the program that set multiple records for most program wins and least missed starts. During his five years at SHU, the program amassed a conference record of 101-53, set or tied the school record for wins in four of five seasons, and reached the conference championship every season.
Josh wrote Building the Perfect Pitcher to help athletes, coaches, and parents implement a customized strength and conditioning program that is both aggressive in results yet safe for even the novice lifer. This program has been implemented by many collegiate and high school programs, as well as many individual pitchers across the globe.

Testimonials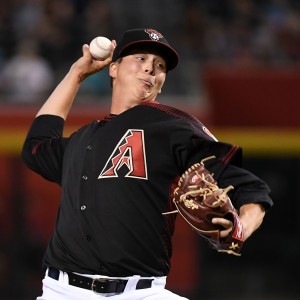 Troy Scribner – Pitcher
AZ Diamondbacks Organization
"In my four years of college baseball there was no one as dedicated and passionate about their work than Josh. What sets him apart is his unrelenting hunger to improve his skills and knowledge in his field. He loves what he does and it reflects in all of his clients. He not only physically prepared me for every season but mentally as well. That is why I continue to see him in my professional off-season."



Wayne Mazzoni – Pitching Coach

Sacred Heart University
"Josh is really one of a kind. He is an amazingly talented strength coach who knows above and beyond what is needed in that position. But it is also his ability to relate, motivate, and communicate with athletes that sets him apart. He is as good a coach, strength or otherwise, that we have had here at Sacred Heart University."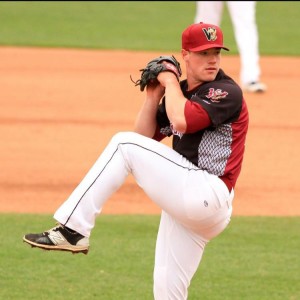 Alex Farina – Pitcher

Milwaukee Brewers Organization
"During my senior year of high school I started training with Josh. In those five years, I have gained flexibility and strength in areas that have elevated my game to the next level, multiple times. Since I started with him I have gained over 10 mph on my fastball, played in the historic Cape Cod League and most recently signed with the Brewers. Not only has Josh been instrumental in helping me tap into my physical potential and keep me healthy, but has been able to guide me through the process of collegiate summer ball, the draft, and professional baseball. His passion for his clients to attain their goals and beyond is unparalleled. It is safe to say I would not be in the position I am today without his prowess in his field, networking, and his drive to make his athletes better. Because of Josh I am preparing to have a long, successful, and lucrative professional career."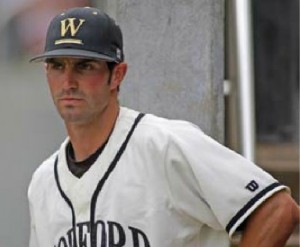 Jason Burke – Pitching Coach
Wofford College
"I have known Josh for about three years now, and use him on a consistent basis for knowledge to help our entire pitching staff.  He is extremely knowledgeable with the full needs of a pitcher and communicates well. His research on developing pitchers, and knowledge of how the body works is top notch. I use him as a great resource to help players stay healthy and reach their max potential. Josh is passionate about what he does and is great at his job."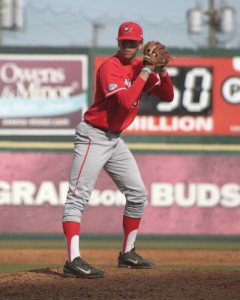 Tom Henderson – Pitcher

Marist College
"Without Josh's expertise I would not have had the opportunity to play baseball at Marist College. Josh has trained me for two years, and have helped me gain a total of 60 lbs, 35 of those in my first 12 weeks of training. This weight has taken stress of my elbow and shoulder while allowing me to increase my velocity by upwards of 10 MPH, touching 90 MPH. The key to our training is the focus on muscles and movements that put by body in better positions on the mound, which directly correlates to what you need to continue to succeed and play at the next level."


What makes this program different?

Building the Perfect Pitcher is a strength and conditioning written specifically for high school and collegiate pitchers. Unlike other strength and conditioning e-books or hard copies, this program is fully customized by your self-assessment. No more guessing when setting up your program. We have proven results to make you throw harder and bulletproof your body from injury.
What are examples of results from this program?

We have many athletes gain 10+MPH and 30 lbs of muscle mass in as short as 3 months with this system. Individuals average an increase of 12MPH and 100-200 lbs on both their squat and deadlift maxes in a year.
I have never worked out before, is this program for me?

Yes. This program has videos, in depth explanations, and variations to account for beginners.
I'm not a beginner, will I see results with the program?

Absolutely, beginners often gain strength faster than people whom have been training for years. This program has been tested with athletes whom have a training age of zero to athletes whom have trained hard for 10 years! All have seen significant results, but more than weight room results, these results have transferred to more MPH on the mound.
I play multiple positions, can I still use this program?

Yes. This program can work outstanding for position players, but has been optimized for pitchers. If you're a baseball player that wants to optimize power, strength and speed, you will see significant gains.
Will BTPP help with injuries?

Prior to any strength and conditioning program you should be cleared to train by your doctor. That being said, many baseball players have used this program to help train around injuries and alleviate pain.
What kind of guarantee do you offer for your program?

If Building the Perfect Pitcher is NOT the most individualized pitching strength and conditioning program you have ever seen we will refund every penny within the first 30 days, no questions asked! This means zero risk and only great gains to be had!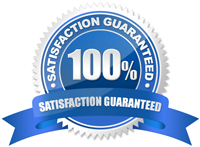 Product is in PDF format via direct download immediately after purchase

Problems or questions email josh directly at jheenan@advancedtherapyperformance.com
ClickBank is the retailer of products on this site. CLICKBANK® is a registered trademark of Click Sales, Inc., a Delaware corporation located at 917 S. Lusk Street, Suite 200, Boise Idaho, 83706, USA and used by permission. ClickBank's role as retailer does not constitute an endorsement, approval or review of these products or any claim, statement or opinion used in promotion of these products.