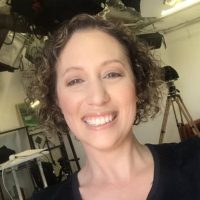 From: The Desk of Traffic Ivy Creator, Cindy Donovan
To: Everyone involved in Online Business [Except Sam – Ah, what the hell – him too]

Re: Driving REAL traffic to your offers that you can track all the way!
Hey 'hungry for REAL traffic that will convert' Marketer,
Fake news, fake brands, fake medicines, fake currency, fake online traffic — everything is bad and, in some cases, even life-threatening.
But…one thing's for sure especially when it comes to anything online – fake is unfortunately the new real.
I've been a full-time marketer for 12+ years. I've sold over 150,000 products/units and just last year alone sold over $1,000,000 of products.
The single BIGGEST problem that had us stumped was 'low-to-average' quality traffic.
My team and I work hard to make great software tools, we provide excellent training materials to anyone who will read it… and also own eCommerce stores, various training products and affiliate blogs in niches outside of the Internet Marketing space…
But still, getting the right people onto my pages — people who were targeted, ready to share, optin and most importantly buy didn't happen as often as we wanted.
I always hoped the Pareto Principle, aka the 80/20 rule applied to online traffic too.